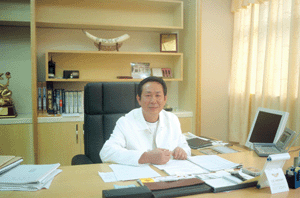 Since the establishment of the company, colleagues and the community received wide attention and support, in this, I would like to give the company on behalf of all employees who support the old and new friends the most sincere thanks!
After many years of practice and hard work, we have accumulated a wealth of development experience, the establishment of a scientific and standardized management system, the formation of a field has a high reputation in the industry and competitive team. Gradually from a single storage and transportation to become specialized in supply chain management, international and domestic logistics, business integration and strategic investment in modern integrated logistics enterprise groups.
We adhere to "exceed customer expectations and achieve win-win benefits" as the concept of business services, is committed to providing customers with comprehensive logistics solutions and services to help customers reduce logistics costs as its mission to enhance customer and its own core competitiveness basic starting point. We will be "frank, square solid, pragmatic, win-win" corporate culture into the hearts of every employee, and the resultant large number of strong and stable partner. Effort to build an international logistics service brand is our persistent pursuit of goals.